The adventure bike that Triumph's slowly leaking has had its official name exposed by its CARB filing. The Ducati 1198R's existence was exposed the same way. There's going to be two models, the road-biased Triumph Tiger 800 and the 21-inch front wheel-equipped Triumph Tiger 800 XC. Don't worry, they're not really going to weigh 300kg/661lbs.
The California Air Resources Board lists vehicle masses as a complicated Equivalent Inertia Mass calculation, derived using the rotating mass of the wheels and crank added to the mass of non-rotating components. CARB lists the Triumph Daytona 675's EIM as 270kg and the Triumph Speed Triple's EIM as 330kg, so sitting in the middle, the Tiger 800 should split the difference between the 217kg (wet) 1050 and the 185kg (wet) 675. Assuming the Tiger 800 weighs 200kg/440lbs-ish (wet) it'll be on par with its most important rival the BMW F800GS, which weighs in at 207kg (wet).
As you can see, other details revealed in the CARB filing are the exact capacity of the three-cylinder engine (800cc) and its emissions levels. While no power figures are listed, we can derive some conclusions from these two numbers. According to Triumph's viral marketing campaign, the Tiger 800's engine is based on that of the 675, but with a 125cc capacity bump thanks to a lengthened stroke, a move that is supposed to increased low-end torque and the expense of high-end power. That's backed up by the CO2 emissions of the 800, which are marginally lower than those of the 675, suggesting a lower power figure. Expect Triumph to try and outdo the F800GS's parallel twin and its 85bhp, 62lb/ft figures. The Daytona 675 makes 124bhp and 53lb/ft so it's likely that the Tiger 800 will be able to boost the torque by at least 10lb/ft, while the power will probably be reduced to something in the 100bhp neighborhood.
Previously, we've learned that the Tiger 800 will use a tubular aluminum frame similar to that on the Daytona and the Speed Triple and that the regular 800 and the XC will likely differ in more than wheel size, possibly featuring altered riding positions designed to suit their specific tasks. Triumph appears to be serious about real off-road performance with the XC — releasing pictures and video of it tackling difficult descents — and impressive on-road performance for the road-version — emphasizing its high-speed test-track performance. The two models will also differ in looks, with the XC-sporting a GS-style front mudguard. This line drawing is the best look we've yet had at the Tiger 800.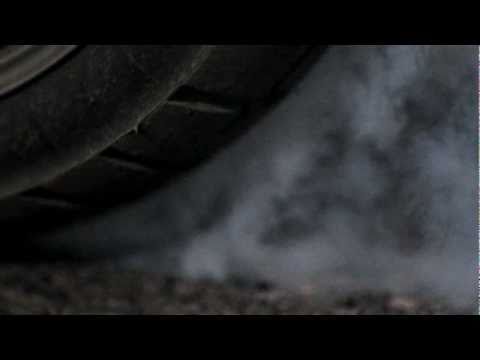 The 2011 Triumph Tiger 800, along with every other new 2011 motorcycle, will be officially revealed at EICMA in November.
Special thanks to Visordown for finding the CARB document!