Based on the true story of a life-changing motorcycle trip for five octogenarian Taiwanese men, this video poses the question, "What do you live for?" That's as poignant a summation of the reason for motorcycles as any we've heard.
Update: more info and a video of the real-life events.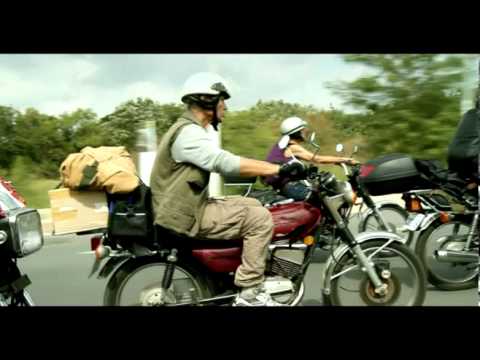 Update: so this commercial references 2007 events which saw a group of 80+ riders circle Taiwan on scooters during a 13-day trip. Lai Ching-yen, the leader of the pack, said, "Young people and the rest of society doesn't think much of the elderly, believing that when people grow old they become useless. Therefore, we the elderly must be brave so that we can change the society's opinions of us."
Above is a trailer from a documentary (thanks, Stempere) that was created during the ride. The ad's diagnosis of the riders' frail physical condition appears to be accurate.
Thanks for the tip, Ilya.