Three new video angles have revealed the extent and cause of the 170mph crash Dane Westby suffered on the final lap of last weekend's Daytona 200. As they followed Jason DiSalvo to the finish line, a minor side-to-side colission between Westby and Josh Herrin saw Westby inexplicably go down in a cloud of tire smoke. The reason? Believe it or not, it appears as if Herrin's elbow unintentionally locked Westby's front brake. On Daytona's steep banking, the result was predictable.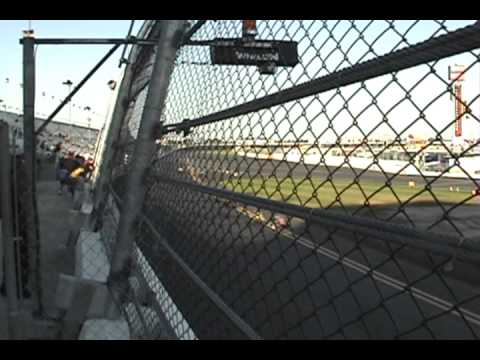 This video, shot by a fan, reveals just what a big accident it was. Glad I wasn't sitting behind that fencing.
Then this Speed Channel video shows two new angles, including one where you can clearly see Westby's brake activated by Herrin's elbow. Yikes.
via Speed and RoadRacingWorld