To commemorate the launch of its lifestyle and fashion collection in Milan, Pirelli hired famed tattoo artist Scott Campbell to design a custom tire. Using the same methods supermoto and other racers use to groove patterns into slick carcasses, Scott applied a this tattoo-like pattern to a Ducati Diavel's 240-section rear. A closer look below.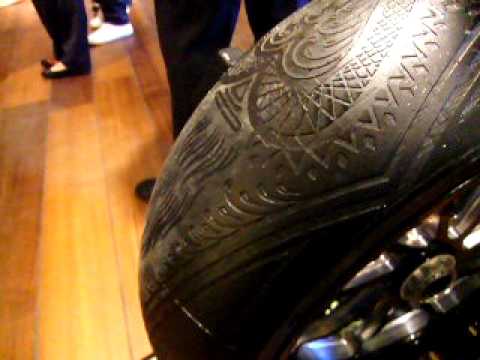 Here's a live video from the Pirelli store's opening in Milan courtesy of Motoblog.it.
And this video provides background on the project including details of Scott's riding career.